Parents are highly concerned about their children's scores these days. Therefore, they prefer hiring a tutor to make their kids excel in their academic career. Now the biggest question arises- how to choose a right home tutor?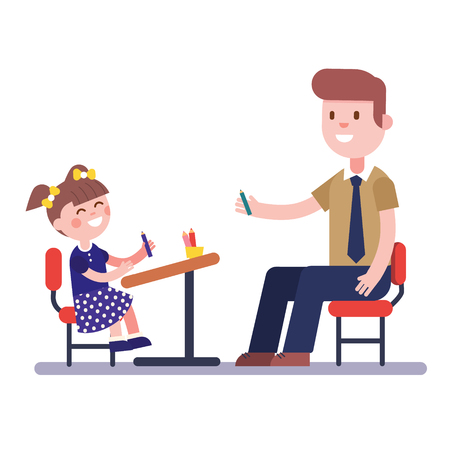 Well, for this you need to look for essential qualities a good tutor possesses. Dig out some of them here;
* Skills and Qualifications: Though there are no such qualifications required to become a private tutor, yet when it comes to recruiting tutors you must check for their degree-level as per your child needs. It simply demonstrates the academic capabilities and you will get a better idea how in-depth knowledge and insight can they provide to your child.
* Experience Matters: Before you choose a tutor, it is important to understand that experience will make a huge difference when it comes to transmitting ideas and boost learning. Simply, more experienced the tutor is, more he is able to draw your child towards the wealth of knowledge. With all those tried, tested and effective methods, which he learnt in his past, will benefit the students in some or the other way.
* Professionalism: A too-friendly teacher might not be effective. Hence, the tutor you choose should own professionalism, meanwhile demonstrating reliability, honesty and punctuality.
* Background check: This is the often case with parents who for some silly reason go for self-employed tutors, not working with any agency. For your child's safety, it is essential to look for the tutor's previous criminal record and identity. Tuition agencies in Hong Kong check the credentials of a tutor prior, ensuring complete security for your kids.
* Interpersonal skills: As the tutor is required to deal with your child in long term, it is important for the parent to first be comfortable with him. Do check for the way how a tutor communicates with students and adults. HHhbhhhhhhhhaving excellent and friendly communication skills and characteristics will hugely influential a student's level of progress.
For sure, if a tutor you choose professes all the above-mentioned qualities, your chances to have a bad experience with home tutors diminish significantly. Think twice and ensure you pick out the best tutor for your child.