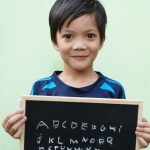 Dave
With the grades getting more and more important in Malaysia, all parents are becoming highly concerned with what their children score. Simply, they desire straight Aces for their exams. However, without tuition, this it thing appears to be too far-fetched. Reason being, education provided during school hours isn't enough for a child to learn or excel. And moreover, every child is not good in every subject. While the education is highly competitive in the country, it is essential for the parents to look for a right tuition centre for that extra guidance.
Now it is more important for you to be aware of what to look out for. Hence, when deciding on a potential tutor centre, keep these points in mind.
> Check for the tutor's qualifications
For a good tuition centre, it is must to hire well-qualified tutors. So whenever you begin with the hunt to find a centre make sure you check the tutors registered with them have the apt qualification and certification. It does not necessarily mean that every tutor needs to be equipped in all subjects and topic. They can be expert and certified for their subjects, and it is perfectly fine.
> You cannot ignore the experience:
In fact, when it is about tutoring, it is somewhere more important that qualifications. Qualifications alone will not help judge the quality of teaching. You will easily find teachers with all the certificates and qualifications required for teaching a subject; however, this doesn't necessarily mean that they are good educators. It is must for tutor to have sufficient technical knowledge and a different set of skills to explain the concepts easily. He should be able to convey knowledge to the students, and this comes with experience. Hence, the tuition centre you choose much recruit teachers based on their teaching experience.
> Look for pricing and affordability:
The working parents in Malaysia consider education as an investment. But believe it or not, pricing is an important part of the determining factor of choosing a tuition agency. No, it is not that you need to overlook value versus price. A slightly more expensive, but experienced agency will definitely be beneficial for your child. But choosing someone, who charges you the hefty amount and provide with inappropriate services, will not be a good decision.
So, when you are done with the above-stated checklist, you will get a perfect answer to your search.
---